Larry Ragin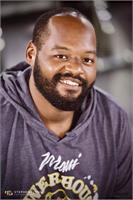 FITNESS INSTRUCTOR
Fitour Certified Indoor Cycling Instructor
Larry Ragin instructs the following:
Featuring a mix of modern hip-hop and throwback jams, Powerhouse's mix-master Larry gets your heart beating and your body sweating as you move your body to the beat in this group choreo ride. This class is a Maui Powerhouse favorite.

FYI 12PM Friday with Larry Parental Advisory Lyrics!!