Larry Ragin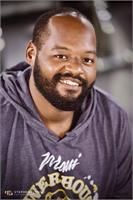 FITNESS INSTRUCTOR
Fitour Certified Indoor Cycling Instructor
Larry Ragin instructs the following:
Featuring a mix of modern hip-hop and throwback jams, Powerhouse's mix-master Larry gets your heart beating and your body sweating as you move your body to the beat in this group choreo ride. This class is a Maui Powerhouse favorite.

FYI 12PM Friday with Larry Parental Advisory Lyrics!!




WARNING this class contains all the elements of Larry's Fit and Lit with the addition of explicit language that may not be suitable for all cycle audiences.