Carolina De Calisto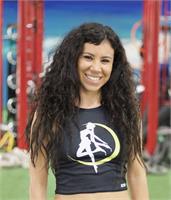 Carolina De Calisto instructs the following:
Flow Yoga uses postures and conscious breathing in combination with mental focus to develop awareness, strength, flexibility, balance and relaxation.

75 Minutes | Intensity Level: 1 to 3




Class open to the public. Instructor owned and operated. Fee applies. For information and pricing, contact Carolina at; 808 280-1523.

Maui Powerhouse Gym is proud to be one of the locations in Kihei to host Carolina De Calisto's Latin Fitness Dance Class. Her dance class is a super fun, energizing Dance Class delivered with Latin flare. It includes Zumba moves and Yoga stretches. Latin instructor Carolina De Calisto has been teaching since 2010. Burn 500-1000 calories in 1 hour! Bring water, towel, a smile and wear comfortable shows. All levels welcome.