Brett Meyers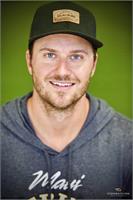 PERSONAL TRAINER, FITNESS INSTRUCTOR
NASM Certified Personal Trainer
NASM Certified Group Fitness Instructor
Brett wan an ice hockey colligate athlete at the University of Wisconsin-Superior and studied Exercise Science. Brett also has taught small group TRX classes along with boot camp style training. After college Brett managed a kickboxing gym before becoming a personal trainer.
Brett Meyers instructs the following:
Get to the core in this 30 minute workout that zooms in on your abdominal universe. The exercises focus on strengthening and toning the core, front to back and all around. You work on the mat alternating with standing movements. Non to low impact. Intensity: 1 to 3