Steve Whipple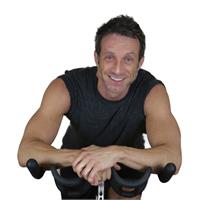 PERSONAL TRAINER, FITNESS INSTRUCTOR
Fitour Certified Personal Trainer/Specialist
Fitour Certified Group Fitness Instructor
Fitour Certified Indoor Cycling
Certified PiYo Strength
Certified Silver&Fit Instructor
Steve Whipple instructs the following:
Restorative yoga focuses on gentle stretching, using straps and blocks to assist holding positions more comfortably. Excellent muscle tension release for the athlete. Appropriate for all levels, prepartum, postpartum and rehabilitative. 50 Minutes | Intensity Level: 1




Increase your flexibility with this soothing form of yoga utilizing the chair for support either seated or standing. Focus is on the many health benefits of breathing and balance techniques. The instructor leads you through simplified movements to increase joint stability and mobility. Learn yoga posture variations designed to protect and heal in a fun, safe, and non-intimidating atmosphere. Intensity: 1




Welcome to the MPHG Cycle Theater featuring the all new Star Trak Blade Ion.

Heart rate and endurance training for the beginner to advanced participant.

Awesome music. Group camaraderie.

50 Minutes | Intensity Level: 2 to 4

New to Indoor Cycle? Sign up for the 30 minute Cycle101 . . . the Easy Intro to the Blade Ion and what it can do for you.

30 Minutes | Intensity Level: 1 to 3

Regular MPHG Cycle Theater classes are FREE with your MPHG Membership. Reserve-a-Bike is an online reservation system that puts you in control of your fitness schedule and allows you to reserve a specific bike location for each class you attend.